Become the ambassadors of a new kind of motorsport!
The Overjump could become a new kind of motor sport thanks to you. Its particularity? It is used sitting cross-legged on a 100% all-terrain electric go-kart and its use can be adapted according to your desire.
If you love mortorsport thrills, then you could participate in races full of obstacles on a motocross terrain-like terrain while if you prefer a family leisure, simply going to an empty field would be perfect to have fun.
In this video, you will see the latest prototype of the Overjump in action. For more information, go to the Specs & Features section.
Prepare for the Adrenaline
The best materials have been used to build our Karts.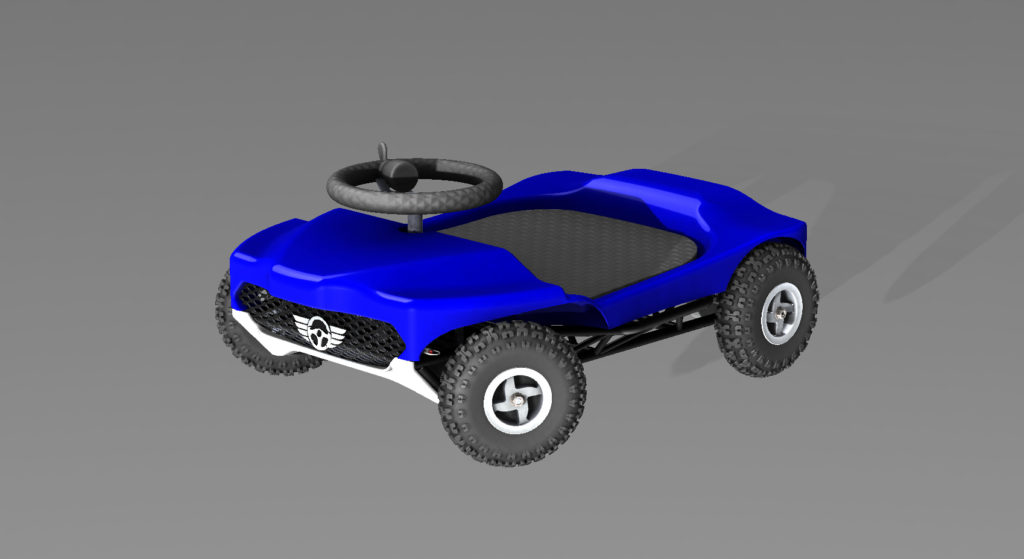 Acceleration & Braking
All controls are within reach: ignition, throttle and braking thanks to an hydraulic rear disc.
Safety belt
A belt located at the level of the groin will keep you safely sat on our Kart.
Made of polyethylene
This material allows the Overjump to be light and robust while keeping its elegance.
Power
Lithium batteries will give you at least 1 hour of fun and can be easily replaced by new ones to hit the tracks immediately.
Lightweight
The material used as well as its size and weight make the Kart a light and easy to carry.
Eco-friendly
The Overjump is 100% electric.
Light & Easy to transport
Thanks to its small size, the Overjump can easily fit in the boot of your car. No need to use a trailer to transport it unlike a traditional kart or a quad that can also be very heavy.
Moreover, the fact that the Overjump is 100% electric allows it not to emit gas nor to leave a bad smell of fuel.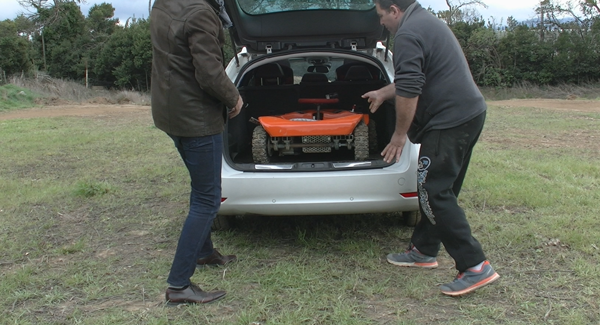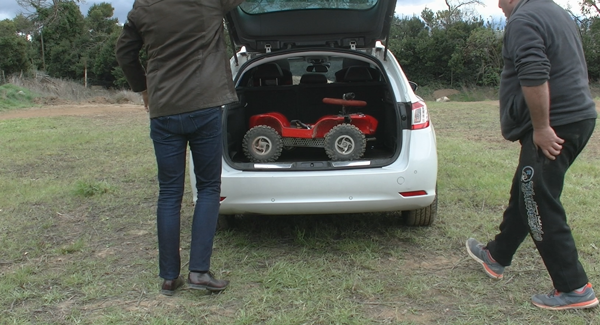 Overjump Kids
It's equipped with a 800W- 24 or 36V motor and 2 or 3 x 12V-12A batteries. It can be pre-set on 3 speeds: slow, moderate and maximum. Batteries last 1h and can be replaced by a new battery pack easily to re-hit the tracks immediately.
Maximum speed: about 19 miles (30 km/h)
Rear disc brake
Weight : about 66 lb (30 kg)
Wheels width: 4 inches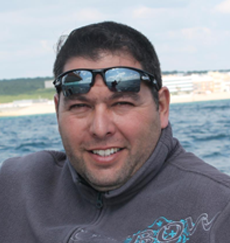 Marcel BELTRAN
CEO & Inventor of the Overjump
Marcel Beltran has a diploma in cycles and motorcycles Mechanics and has always been passionate about this universe. Also a nature lover, he has been farming animals for 15 years without abandoning his primary passion for mechanics and inventions of all kinds. Passion for which he devoted his free time until the invention of the "Overjump". Father of two, he created the very first French Kart -then called "Tailleur Kart" (Cross-legged Kart) - for the entertainment of his children based on one of his fondest childhood memories.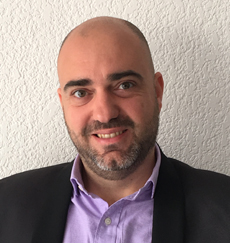 Jean-Michel Berthomieu
CFO & Co-funder of the Overjump
Chartered accountant and former head of the accounting firm ``JM Berthomieu`` composed of ten employees. He leaves the accounting world after sixteen years of experience to devote himself to several start-ups with notably the company ``Transactionis``, the ``Adamentis Group`` and today the Start-up ``OVERJUMP`` where the association with Marcel Beltran appeared as an evidence for him.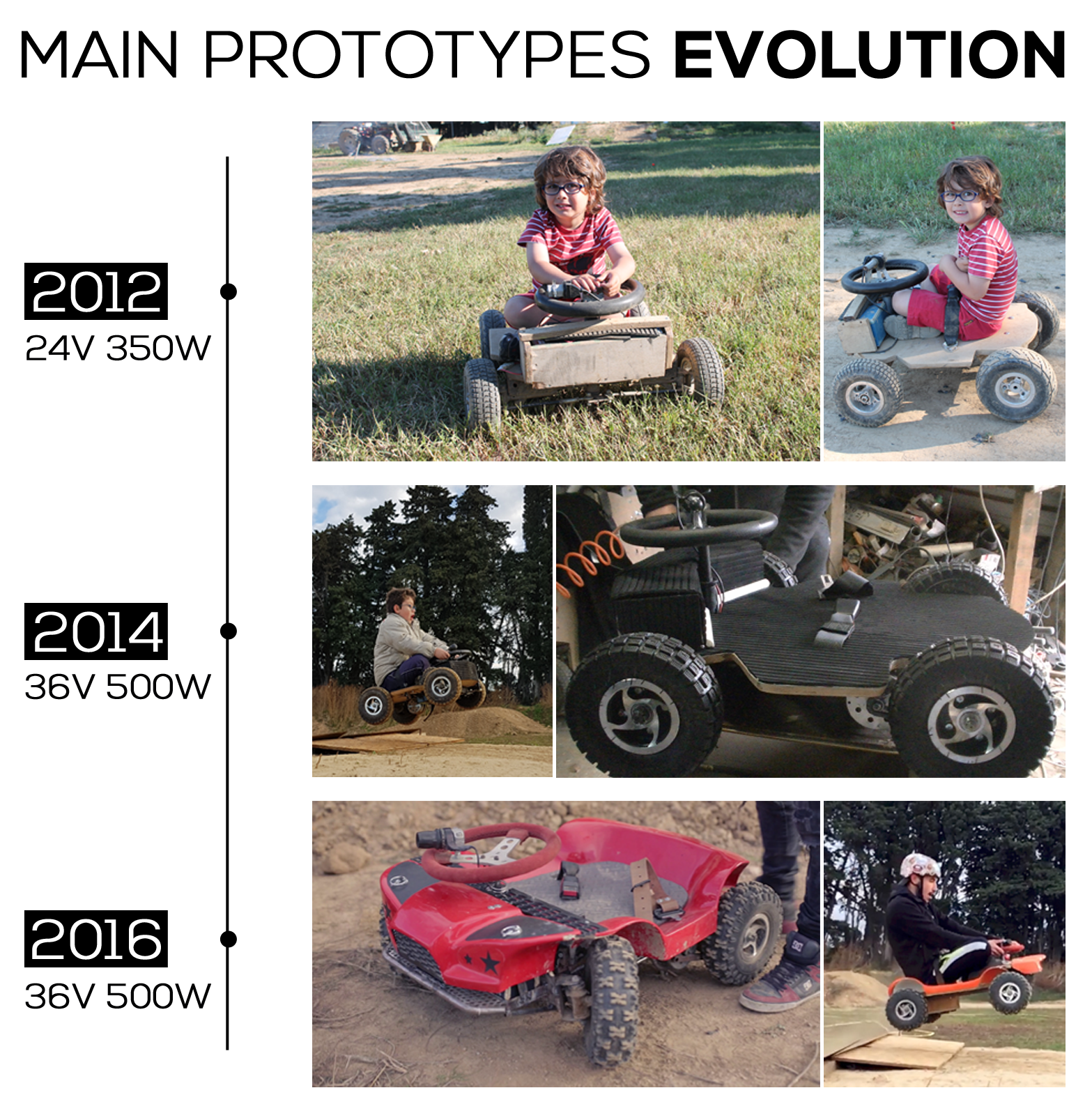 The origins of the Overjump
The origin of the Overjump goes back to 2012, in the south of France. Marcel, its creator, invented the very first Overjump – then called "Tailleur Kart" (Cross-legged Kart) – based on one of his fondest childhood memories for the entertainment of his son. As a child, he enjoyed going down the slopes of his village while sitting on his skateboard with his friends.
And thus was born the idea of the Overjump which led him to create the first prototype. In light of its success, even among the adults who tried it, Marcel decided to refine his invention -while retaining its signature cross-legged posture- so he, his family and his friends could have fun competing together.
6 years on, an incalculable number of hours of work and a dozen hand-made prototypes later, Marcel had created the final model of his invention: the "Overjump", the first cross-legged, all-terrain, electric Kart.
Need informations about the Overjump ?